Work with us to accelerate your STEM industry leadership
The ZedAxis STEM Leader Accelerator Program
Whether you're a CEO looking to accelerate your own personal leadership performance, and/or team dynamics and productivity, ZedAxis has the STEM Leadership Accelerator Program to meet your needs and objectives.
Our team coaching pathway is primarily an in-house program for organisations, designed to strengthen and facilitate existing corporate teams, with the focus on achieving a measurable increase in STEM innovation, internal communication efficiency and team productivity.
The program combines both live and online seminars, to promote team engagement, commitment and leadership development.
Indications for team coaching programs
Indications for group coaching programs
Our group coaching pathway is designed for individual STEM industry peers to come together in online Zoom room groups, and take their leadership accelerator journey with a specialist STEM executive coach. 
This is the virtual boardroom, and a smart new way to learn, collaborate, network and amplify your leadership capabilities. Online coaching programs have been proven over many years to deliver outstanding results, and are every bit as powerful as their terrestrial equivalents.
What a ZedAxis Leader Accelerator Program will do for you
Team coaching for STEM organisations such as pharma and medtech companies & funded tech startups
Group coaching for individual STEM industry peers
Our leader development framework increases objective measures of performance
ZedAxis STEM Leader Accelerator Programs are derived from the evidence-based Mental Toughness psychology framework developed by English psychologists Professor Peter Clough, Dr Fiona Earle, Dr Keith Earle and Dr D Sewell. This approach has been further developed and commercialised by behavioural economist, Doug Strycharczyk, of AQR International, to equip individuals to strive and thrive in the face of volatility and change. Nowhere is change more evident than in the biopharma industry, which is rapidly reinventing itself as new understandings and technologies come online. Our future is heavily dependant on the rate and quality of STEM innovation. Our team and group coaching programs harness the Mental Toughness framework and deploy MTQPlus psychometric testing to both measure leadership performance and offer powerful developmental strategies, These reliably transport participants and organisations to the next level, which opens up a whole new dimension on their leadership journey. We provide an holistic, 3D view and experience of human potential, which is a key point of difference with our leader accelerator programs. Ambitious STEM professionals and managers who strive to perform with greater personal positive impact will find comprehensive and measurable increases in their leadership efficacy and soft skills over the course of our 12-week and 6-month program.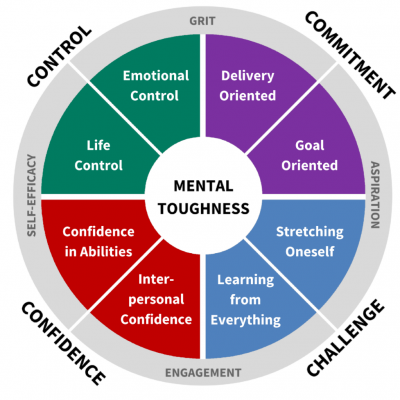 Source: Developing Mental Toughness, p21, Strycharczyk & Clough
These are the proven results
The Most Common Reasons For Coaching
Source: 6th Ridler Report, C Mann, 2016
What senior executives have experienced
I have worked with ZedAxis over the last year, developing health industry technology solution engagements. I found my consultant to be a detail-focused person, who always had both the big picture, and the detailed scope in mind..
(S. Butler, Business and Development Executive)
I recently attended a ZedAxis Women's leadership eWorkshop, covering the Set Your Mind for Success, Conscious Leadership and Emerging Leaders program modules. I thoroughly enjoyed the series content, openness and trust built among participants, which [the ZedAxis leader] managed to create with such ease… 
(V. Cohen, Corporate Team Leader)
I want to thank ZedAxis for the valuable coaching and support I have received. ZedAxis ticks all the boxes. I wanted a coach and had so much fun working with my consultant. She understands the technology industry that I am working in…
(C. Akoju, Technical and Business Lead)
Call to arrange an obligation free consultation